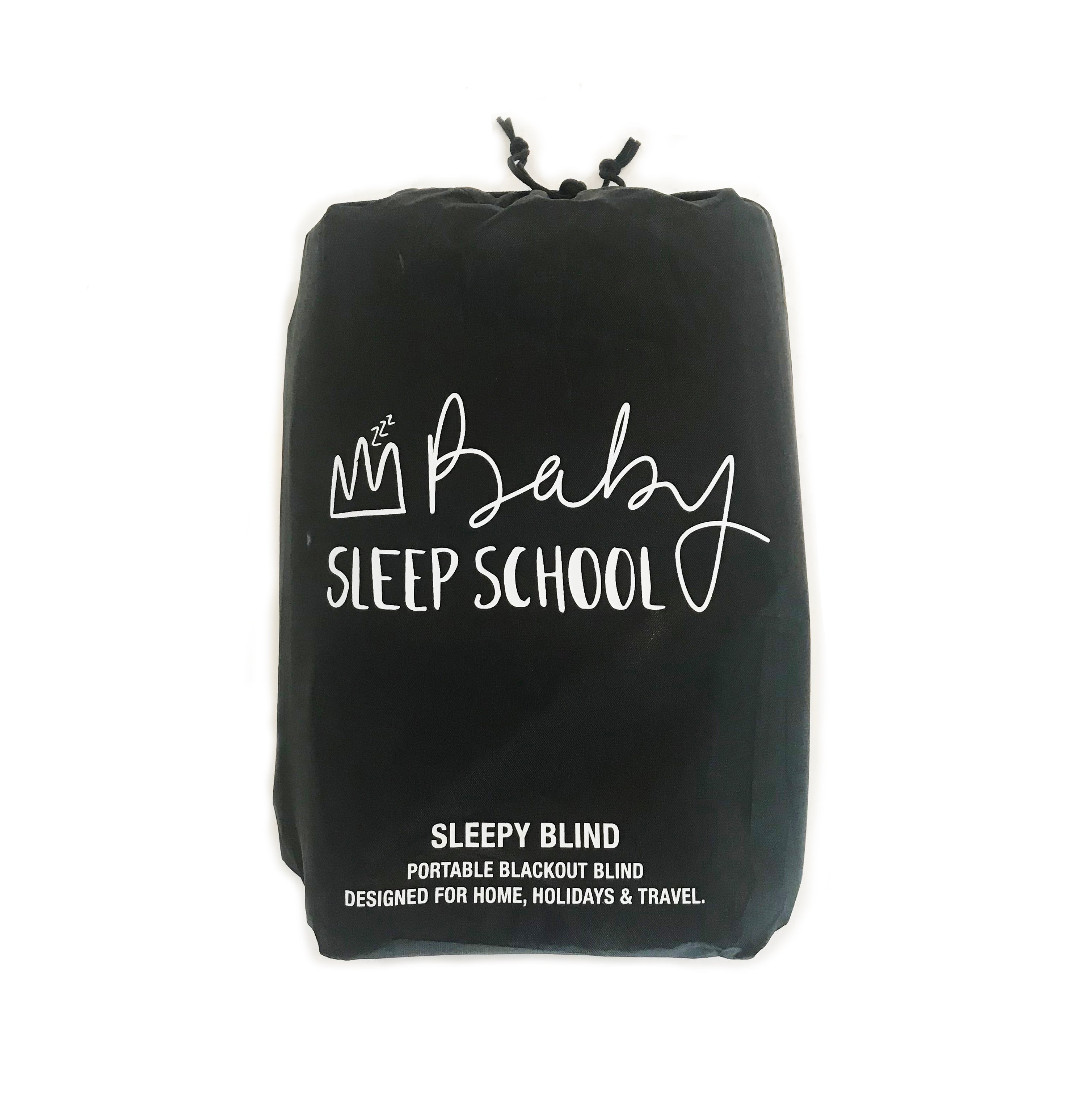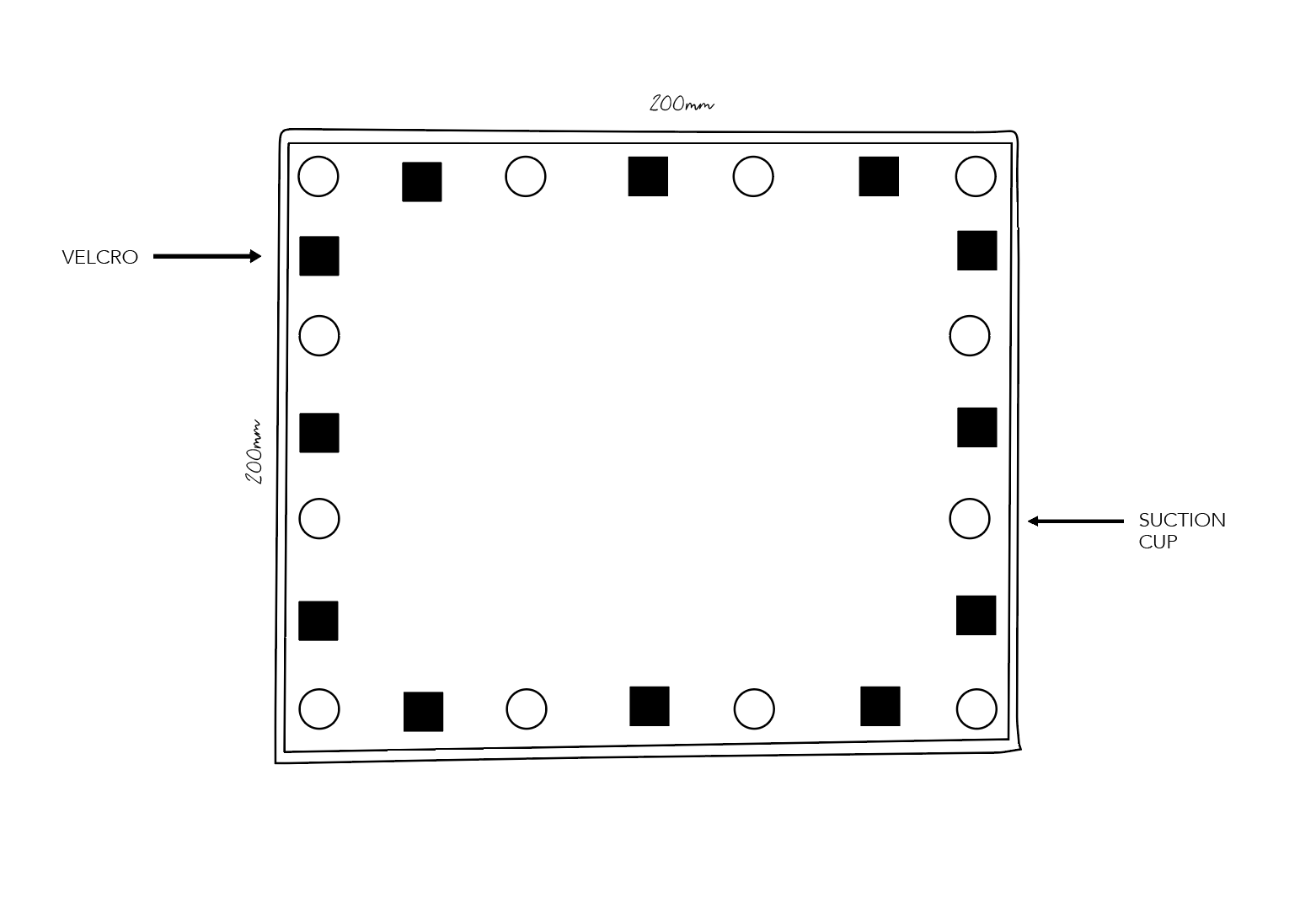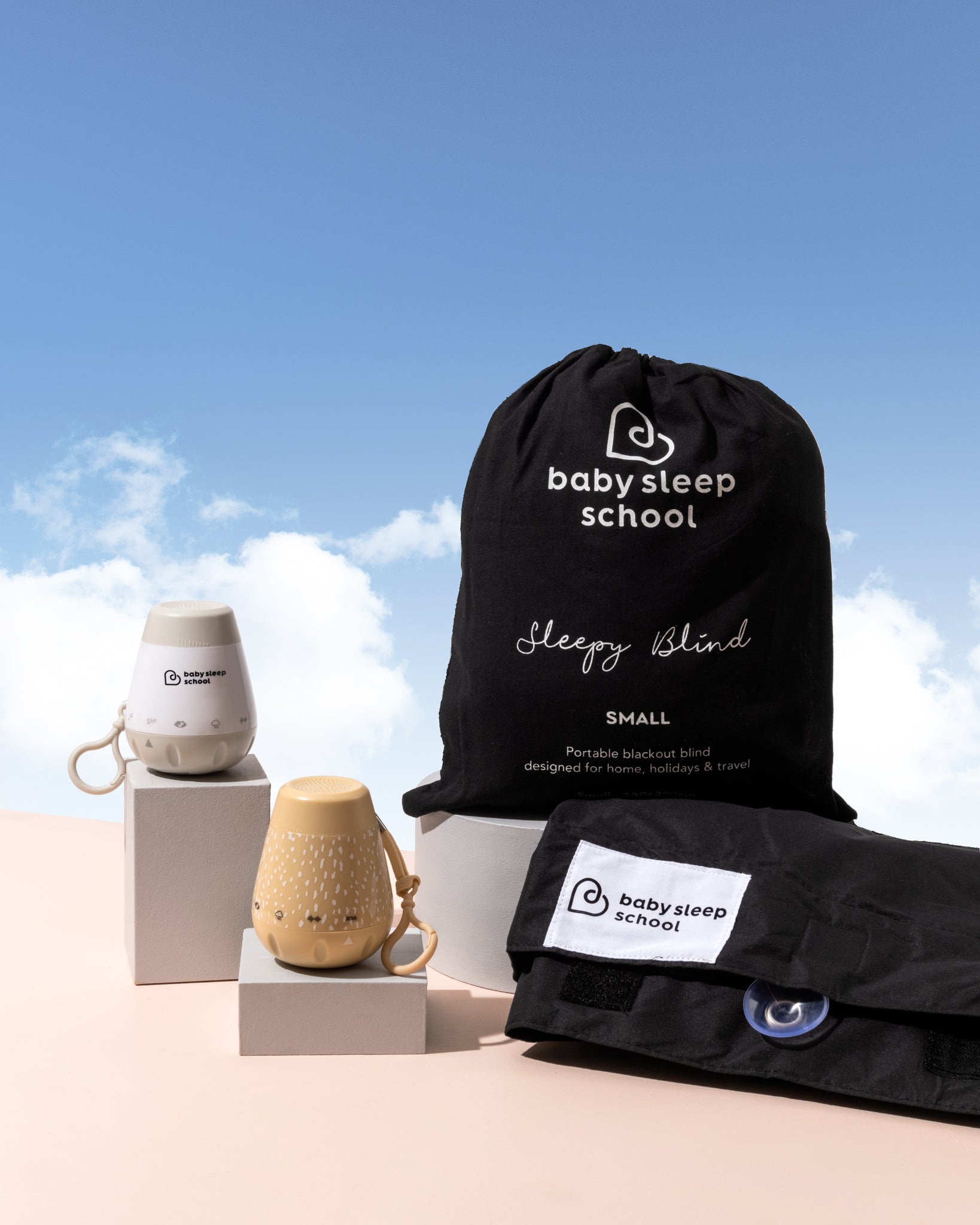 PORTABLE SLEEPY BLIND- LARGE
Description

SLEEPY PORTABLE BLACKOUT BLIND- ADJUSTABLE
Our incredible portable blackout blind is perfect for home, travel and holidays. This high quality blind (designed and developed by us!) provides 100% blackout of light, to provide your baby with a beautiful dark space to sleep. It attaches to your window with our brilliant suction cups, that actually stick and stay attached!
It's important for babies to sleep in a dark space (day and night) to aid in the production of melatonin- the sleepy hormone! Our blind will help your baby to fall asleep and stay asleep.
Features Include:
- Two sizes available.
o Small: 130cm x 200cm
o Large: 200cm x 200cm
- Composition: 100% Polyester
- Attach to your window with the suction cups (x14)
- Adjust the size of the blind using the Velcro tabs.
- Colour: BLACK on BLACK on BLACK!
- Packaging: Beautiful Drawstring bag.
- Super easy to assemble & remove.
TIPS:
- Clean & dry your window thoroughly first.
- Ensure you are not hanging the whole weight of the blind on one suction cup alone.
- If your window is significantly smaller than the blind, adjust the size of the blind as desired whilst lying the blind flat on the floor before hanging up, this will make it easier to hang up as it is already the size you require.
- If you have double window frames or any materials that interfere with your windows such as fly screens, you can purchase a stick on Velcro from your local hardware store to help stick the blinds to the window frame or windowsill instead of to the window.
Returns Disclaimer:
- As per our returns policy:
o We do not accept change of mind returns if you do not 'like' our product.
o If you believe your product to be faulty, please contact us through our returns page.
o If you have received this item & have not opened it & wish to return it in it's beautiful original packaging within 30 days of the date of purchase, we will happily refund or provide a store credit upon the items return, however, this will need to be done at your (the customers) expense.
Please note: Original packaging is inclusive of ALL packaging, including the drawstring & plastic bag it is packaged in.
If you have any question, please email info@sleepschool.co
PORTABLE SLEEPY BLIND- LARGE
FAQ
Sleepy App
DIGITAL DOWNLOAD-
Our programs are digital files which is only accessible via our 'SLEEPY APP'. 
Once you have purchased the sleepy guide please download our sleepy app via the below links:
APPLE: 
https://apps.apple.com/au/app/sleepy-app/id1525339582
ANDROID/GOOGLE: 
http://play.google.com/store/apps/details?id=com.babysleepschool.sleepyapp
If you are still having trouble logging in, please contact our customer service: hello@sleepschool.co
Please note: This does not include personalised email or phone support from our sleep consultants. This is separate a consultation package, that should be purchased as a separately as a either a home, email or phone consultation. In addition, we can't guarantee results as every baby/child has different sleep issues. There are so many factors that contribute to sleep problems and for further guidance and serious sleep concerns, we recommend you consult your healthcare professional or doctor.
1 Review
Highly recommend
Very pleased with this product. Suction cup and Velcro design is great to adjust to window size and edge flap overhang means total blockout of sun. Great also that it's portable as we can easily take away with us on holiday
Portable sleepy blind
Great product. Blocks out light really well and has helped my son sleep better during the day. It's great to use at home and take away with us which is handy. Customer service was also excellent! I had an issue with my blind and the problem was resolved efficiently- nothing was too much trouble.
Too good, had to buy a second
So easy and convenient. Putting it up was a breeze! Helps to not only block light but to stop heat from the afternoon sun into bubs bedroom. Great product, bought another to have in our room too!
Best first nap!
Finding a block out blind that fit the windows in the nursery was a God-send! Most other block out blinds on the market weren't long enough. I'm really glad I found this one!
First nap after my husband & I put it up was so good! We had more time on our hands that we knew what to do with! I found that the suction cups were enough to hold the blind up & block the light out so we didn't need to use the hook & loop parts. Definitely recommend this to anyone with a baby!
Quality much poorer than the first
I was eager to buy a second block out blind for my second child as the first one I bought in 2020 for my firstborn was effective at making the room darker. The black suctions were very strong, and I have never had an issue with them coming off. I've used the blind on our holidays and visits to grandmas where it has held up.
However, I am utterly disappointed with the quality of the blind I received in late October 2022. The suction caps are clear and pop off after awhile or don't even suction to the window. The black material is also much courser in texture and not as smooth as the first one I bought.
Interestingly, this blind was supplied with 3M velcro strips as my first blind came with none. I've had to use them to replace the ineffectiveness of some of the suctions but this doesn't solve the problem with the suctions coming off or letting light through via the gaps created. And it's not so helpful when it falls down while settling your child to sleep.
I preferred the sleepy blind with the black suctions and am disappointed that the one I purchased is of worse quality.