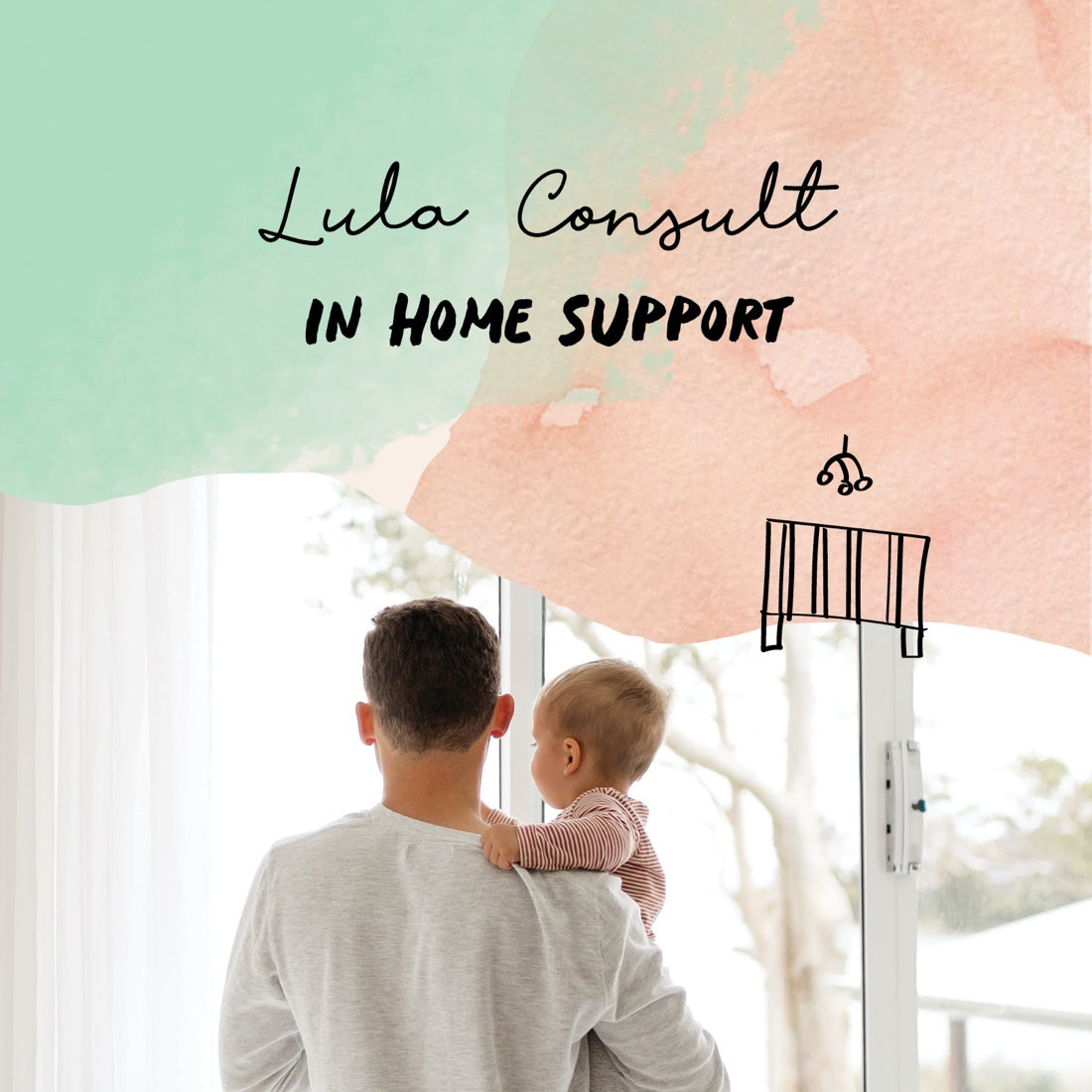 Home Consultation (Sydney + Melbourne)
This is the perfect fit for a family needing a little more 1 on 1 support in person and seeing in action settle techniques needed for your baby. We will do an assessment of your little ones sleep environment and coach you through the chosen sleep method together during the consult. We will always email you a plan the night before the home visit so on the day we can coach you through. Then you will have an additional 2 weeks of support via email.
You will then have the option to have free 4 week access on our forum to help assist you further into your support journey.
Fees will apply so please note - this price is inclusive of travel up to 50km each way. If you are regional please reach out to Cassie and we will inquire within the team: hello@sleepschool.co
Home consultation includes:
Questionnaire needs to be completed before we can allocate a sleep consultant
Your Qualified Sleep Consultant will reach out to book in a time to come to your home. 
We will send out an in-home safety checklist prior to the Consultation to make sure your home is safe to enter.
COVID- Safe plan will need to in place (fully vaccinated)
Prior to arrival, you will receive a detailed sleep plan for you to read over. 
2 hour

 

in home

 

consultation from one of our qualified sleep consultants in the comfort & privacy of your own space will then occur
Assessment of current sleep environment 

Address your sleep issues/concerns & offer our sleepy solutions to resolve them

Follow up support between Monday- Friday for the following 2 weeks post consult and response within 24hrs.

Age appropriate, gentle & effective settling techniques
What to expect
Our consultants are here to support you no matter what your sleep concern is. Your concerns will be met with understanding and compassion + we always aim to provide recommendations which align with your parenting style and your babies temperament. 
We love empowering parents with knowledge and confidence. We encourage all of our families to work within their comfort zones and ask that you are honest with your consultant if something doesn't feel right for you his will help us work together as a team and achieve some great sleepy success for your family. 
Our team is also supper experienced and supportive consultants which an arrange of qualifications. 
We believe in realistic and flexible routines; our babies are not robots and neither are we. We encourage you to get out and about and will not pressure you into being a slave to your babies sleep routine. 
Please utilise your follow up support wisely and within the time frame allocated.  Feel free to reach out to your consultant whenever you are ready to use the follow up support. 
We love cuddles but also know sometimes your bub may show readiness for their own bed. Its when mum is ready to do this and ​it is only a problem - if it is a problem for you! To achieve the best results, be open and honest with your consultant. No matter what the issue is we can still work together to optimise the best sleep foundations possible. 
We always hear from our clients that their only regret is not reaching out for help sooner.  Remember; you do not need to be at rock bottom to utilise support from a professional. We are here to help and ready whenever you are. 
Read all our wonderful reviews to learn more on what to expect so book now and let's get started!
NB: This is for one child only 
Once you have purchased this email package please make sure you complete our online questionnaire which will enable us to gain a better understanding of your babies current sleep routine. The link to this questionnaire will be in your

confirmation of purchase

.
DISCLAIMER: Whilst Baby Sleep School cannot guarantee 100% sleep success as every baby/child has different sleep issues & requirements, our consultants are highly qualified and will do their best to make appropriate suggestions & changes.  There are many factors that contribute to sleep issues.  For further guidance and serious sleep concerns, we recommend you consult your healthcare professional or doctor.
Home Consultation (Sydney + Melbourne)
FAQ
Sleepy App
DIGITAL DOWNLOAD-
Our programs are digital files which is only accessible via our 'SLEEPY APP'. 
Once you have purchased the sleepy guide please download our sleepy app via the below links:
APPLE: 
https://apps.apple.com/au/app/sleepy-app/id1525339582
ANDROID/GOOGLE: 
http://play.google.com/store/apps/details?id=com.babysleepschool.sleepyapp
If you are still having trouble logging in, please contact our customer service: hello@sleepschool.co
Please note: This does not include personalised email or phone support from our sleep consultants. This is separate a consultation package, that should be purchased as a separately as a either a home, email or phone consultation. In addition, we can't guarantee results as every baby/child has different sleep issues. There are so many factors that contribute to sleep problems and for further guidance and serious sleep concerns, we recommend you consult your healthcare professional or doctor.
Reviews
No words…
Our little man was never a particularly great sleeper. We sleep trained at 4 months and saw results although they were very inconsistent. Things progressively worsened and at 6 months our little man was catnapping, taking 2-3 hours to get to sleep with multiple false starts and was waking every 20-45 mins.
After hitting rock bottom, and really exhausting all possibilities, we decided to proceed with an in-home consult with Sleep School.
From the moment I engaged with Krista, I felt understood and that there was light at the end of the (long dark) tunnel.
On the night, Krista arrived at our house to spend time with us as a family and immediately built a connection with our son, Louis. Krista took the time to listen to the issues we had been experiencing and provide an insight and plan for how we move forward. Whilst with us, Krista assessed his sleep environment, and coached us through process and stayed with us until Lou was asleep. The night of the in-home consult, our son slept for 10 hours straight.. something he has never done.
In the 2 weeks since, I have had daily checkins with Krista, in times where I have been unsure of how to navigate a situation, she has provided guidance and support.
In short.. this consultation with Krista, has legitimately changed our lives.. we are all a million times happier. My baby boy is now having 2 x 1-1.5 hour sleeps a day, going to sleep straight away at night and sleeping for 10-12hours every night. I will never be able to thank Krista more. If you're thinking about it.. do it! You won't regret it.
Hayley is amazing!
I purchased the home consult package for my 9 month old daughter. something i should have done a long time ago.
I cannot recommend a better person than Hayley.
My daughter went from multiple wakes up during the night and cat napping throughout the day.
She now either sleeps through the hole night without a feed or will wake once!
Takes a 5 minutes the most to go to sleep and does not cat nap at all.
She was so supportive and did wonders I can't thank her enough.
Xx
Do yourself a favour and save your sanity
Krista came into my home and I was instantly relieved that have someone that I knew would listen to me, help me and understand my parenting style. I felt like I had a friend holding my hand through every step of the way despite my bub being VERY challenging with sleep wakes! Don't hesitate just book!
Forever Grateful! Thank you Krista!
We have been following Baby Sleep School guides & routines since my little boy was 3 months old. Unfortunately when the 8 month regression, teething and sickness hit us all at once, we suffered 2 months of some of the worst sleep!
We purchased the home consult package when my son turned 10mo...something we should have done much much sooner! Krista was amazing the whole way through! Never judgemental, always responsive, caring and was able to work within our limits and what suited our family!
Personally loved the in home support! Krista was there by my side to walk me through the chosen settling technique and answer my questions. I thought it was great that she was able to meet my son and understand his temperament and environment to make a complete 360 degree assessment. We saw improvements from Day 1! Simple tweaks to awake times went a long way! Krista also recognised he was reliant on me laying him back down in the cot and was able to guide me through how to get him to do this on his own in no time!!
We went from my son refusing all day naps, false starts, frequent overnight wakes (2-4 hourly) & needing my assistance to the point where I was sleeping on the floor in his room to now him being able to self settle for almost all sleep within an average of 10mins, resettling himself overnight & having him sleep through consistently with no night feeds.
Besides the better sleep we have been getting, the most important thing I've taken away from this experience is that no matter what, we can always get back on track. I have learnt to be better in tune with my little ones sleepy cues & feel much more confident to tackle different scenarios!
Forever grateful! Thank you!
Immediate life changing results!
We purchased a home consultation (with 2 weeks support) as our 21 month old was protesting to go to bed, bed time was becoming very late which meant we had zero downtime between work and us going to bed, he would wake up overnight multiple times and not really knowing what to do, we would give him milk overnight and co-sleep. Because of this, our son struggled to wake up in the morning. When we finally got him up, the mornings were a rush and he never wanted to eat breakfast (wasn't hungry as he was having milk overnight). My husband and and I were TIRED, never felt like we got to "clock off" and were over it. Even having time to have meaningful conversations also disappeared entirely!
That's when Hayley came and saved us! Our son now goes to bed at a reasonable time, sleeps through the night (without needing milk or co-sleeping), wakes up happy at a reasonable time and has an appetite in the morning! We have time back to ourselves and are having a full night's sleep.
The best thing about the home consult, apart from Hayley being a gem, was following a set plan of attack and not having to try 10 different things to get bub to sleep before giving up. We followed that and that only. No second guessing if what we were doing would work. We were reluctant to get help and only did so when we were at our wits end because we thought it would be HARD! However, implementing the plan was so much easier than what we were actually dealing with prior to seeking help! The changes in our son's sleep were immediate and we were able to make minor adjustments along the way.
Hayley was only ever a quick text away. She very promptly replied to all texts and checked in regularly. We didn't need to do any extensive reporting, e.g. like all of our son's intake of food, sleep times, what he got up to during the day, etc so checks-ins were made so easy! Even booking her in for the home consult was simple and with a minimal wait time involved.
If you're hesitating to get help until things get really bad, don't. If you think its going to be HARD to change your circumstances, it might be (all kids and families are different), but it might not be (like our experience) and with BSS supporting you along the way, it makes implementing changes EASY!