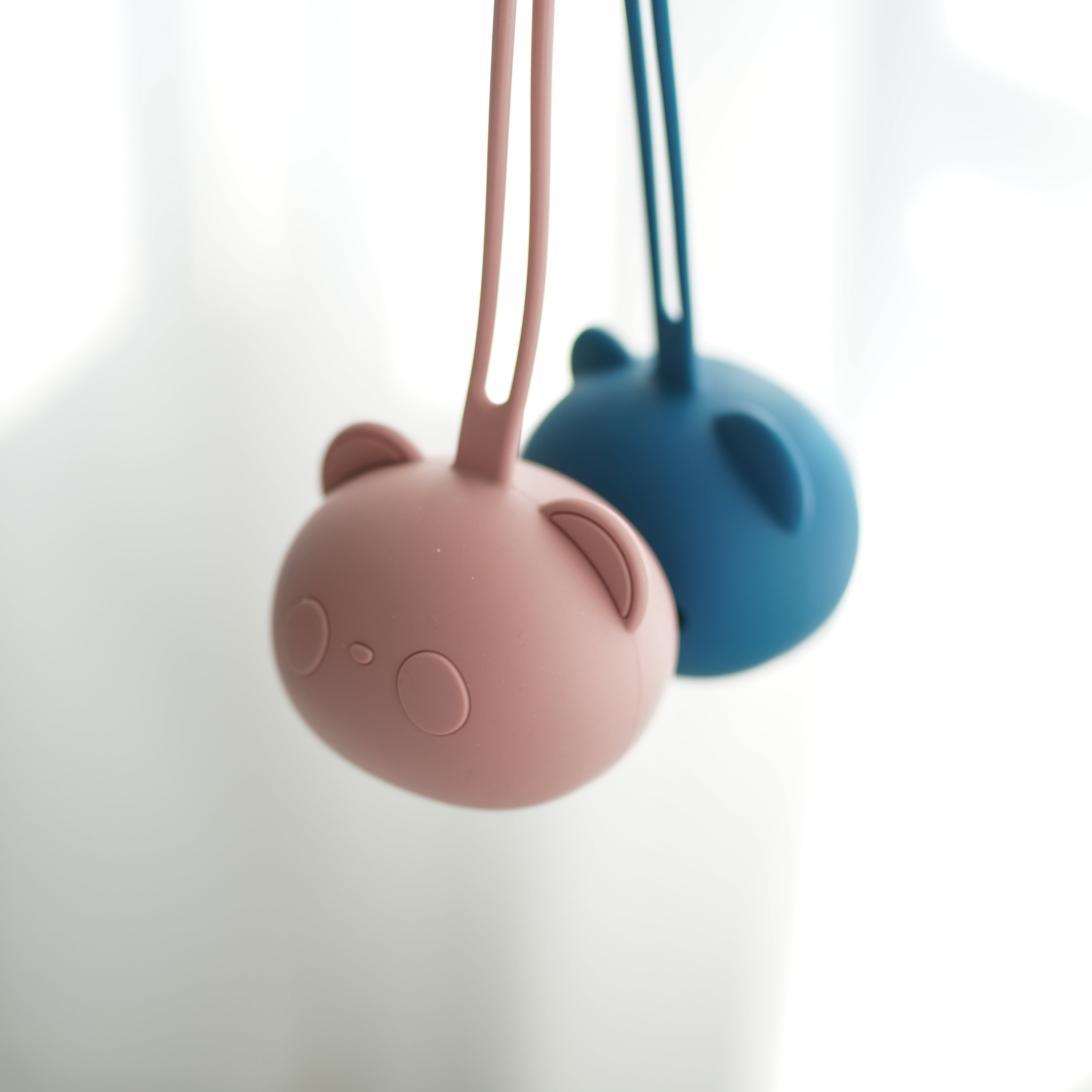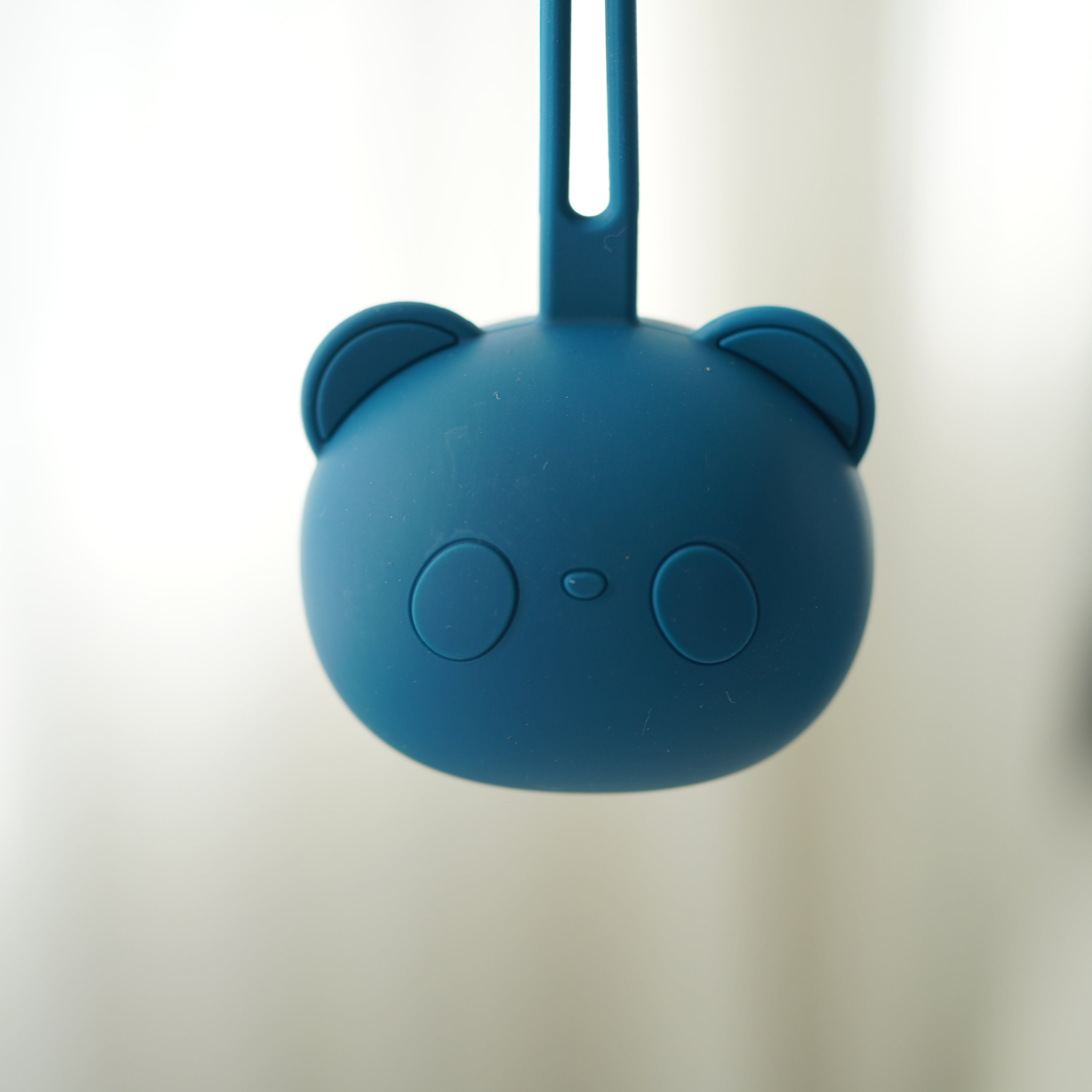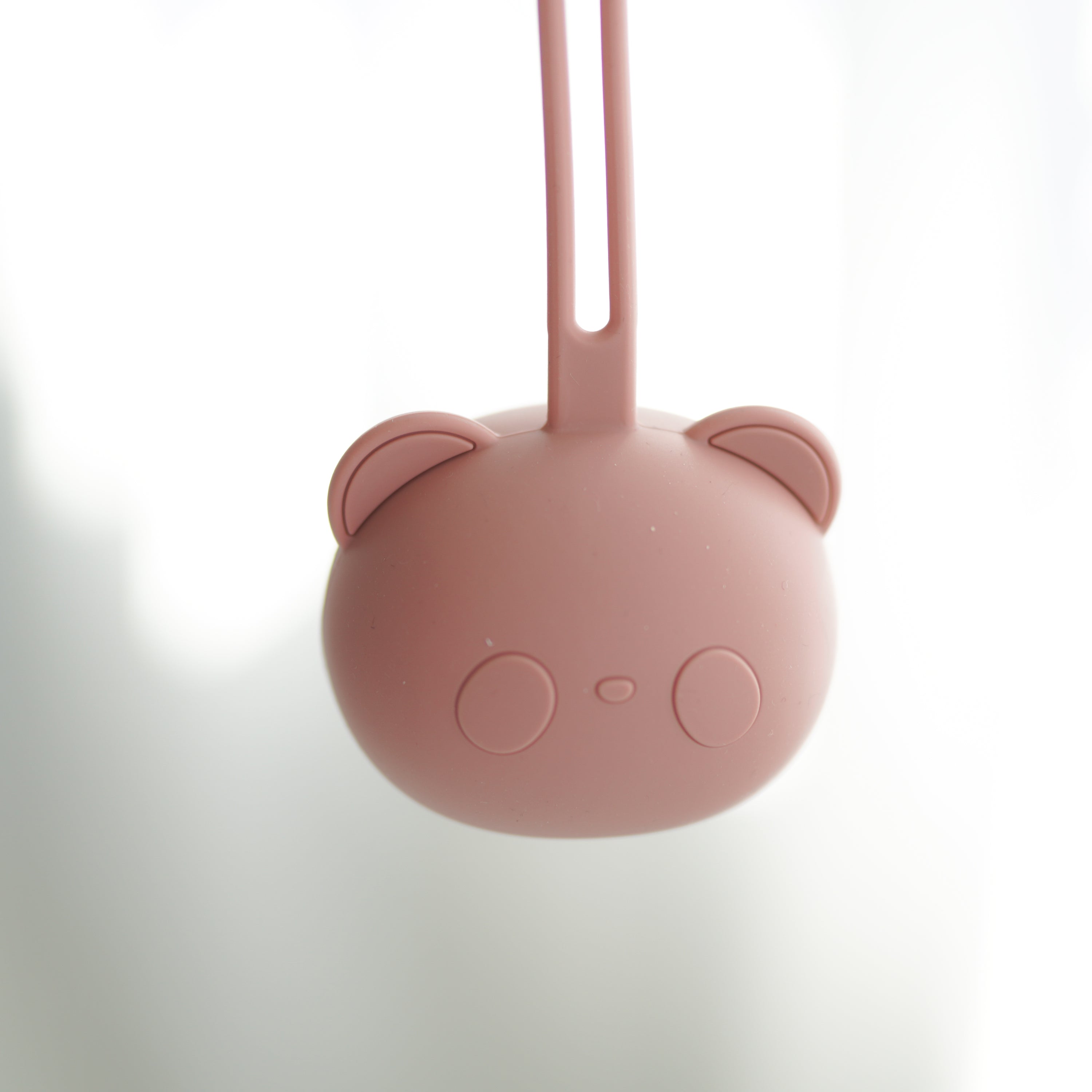 This cute Silicone Panda Bear is the perfect storage solution for on the go when your little ones best friend is the dummy. Keep their dummy clean & safe no matter where you are.
This dummy case has loads of room to store 3 dummies or even store a dummy with a dummy chain attached. The sturdy silicone chain can be easily looped onto a nappy bag, pram or change table. Can be boiled & refrigerated with a temperature resistance of -40o C - 220oC.
Care:
Clean before use.  Clean with warm, soapy water and let air dry. Dishwasher Safe, in top drawer only. This product is not a toy.
Shipping:
Please note this products estimated delivery time is 10-12 business days, it will be sent from our international warehouse & will be shipped separately to any other products ordered. Express Shipping is not available on this item. If you have any questions please contact info@sleepschool.co
FAQ
Sleepy App
DIGITAL DOWNLOAD-
Our programs are digital files which is only accessible via our 'SLEEPY APP'. 
Once you have purchased the sleepy guide please download our sleepy app via the below links:
APPLE: 
https://apps.apple.com/au/app/sleepy-app/id1525339582
ANDROID/GOOGLE: 
http://play.google.com/store/apps/details?id=com.babysleepschool.sleepyapp
If you are still having trouble logging in, please contact our customer service: hello@sleepschool.co
Please note: This does not include personalised email or phone support from our sleep consultants. This is separate a consultation package, that should be purchased as a separately as a either a home, email or phone consultation. In addition, we can't guarantee results as every baby/child has different sleep issues. There are so many factors that contribute to sleep problems and for further guidance and serious sleep concerns, we recommend you consult your healthcare professional or doctor.